One who has visited lake Garda knows it's an absolute beautiful place. The blue water of the lake, the surrounding mountains and it's authentic villages make it a spectacular sight. Where you get the best views? Definitely from the lake itself! And that's why you should explore lake Garda by boat!
On a nice, sunny day, the views from the lake are wonderful and you should definitely go out and explore lake Garda by boat. The north of the lake is surrounded by steep mountains while in the south flat land dominates the scenes. Lake Garda has different faces and considering the length of the lake, a whopping 51.9 km, there's enough space to float around.
How lake Garda formed
It feels like lake Garda has always been there but it hasn't. This impressive big lake and it's surrounding mountains tell a story. If you are into geology, you might even be able to make an guess.
Lets take a look at it's shape. The norther part is narrow (3km) compared to the south (16.7km) of the lake. And then there's the depth of the lake. In the north it's up to 364 meter deep while in the south it's usually between 10 and 100 meter.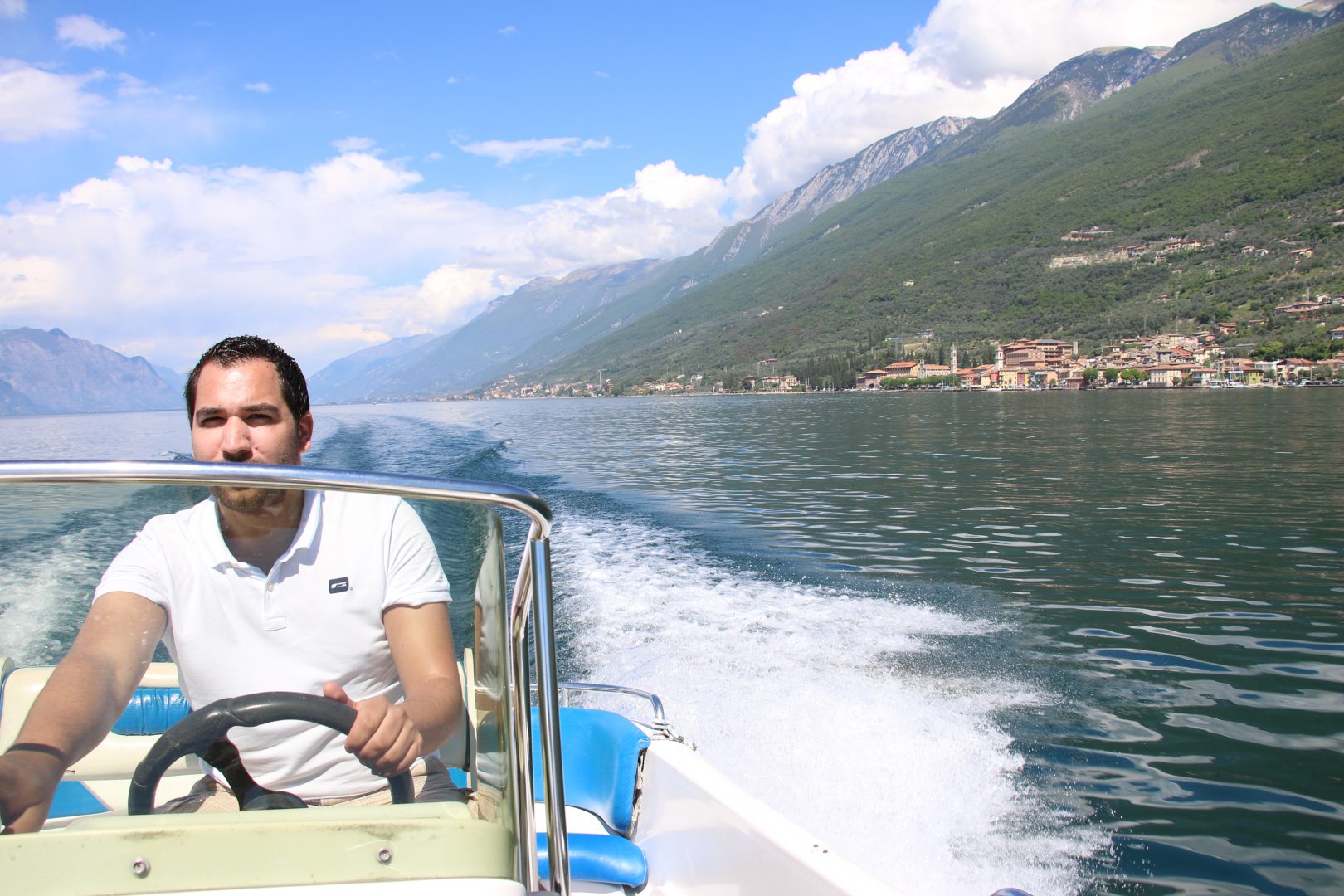 The answer to the formation of the lake is a massive Piedmont glacier. 1.5 million years ago this glacier flowed down the Brenta Dolomites and carved the lake. As the glacier ended up on flat lands it formed a bulb-like lobe and after the glacier melted the freshwater lake remained.
How to explore lake Garda by boat
Enough history as it's time to get out and explore lake Garda by boat. Before you head out it's important to know that lake Garda is part of 3 provinces; Trentino-Alto Adige/Südtirol, Veneto and Lombardy. This is important as this means that there are different rules for different parts of the lake.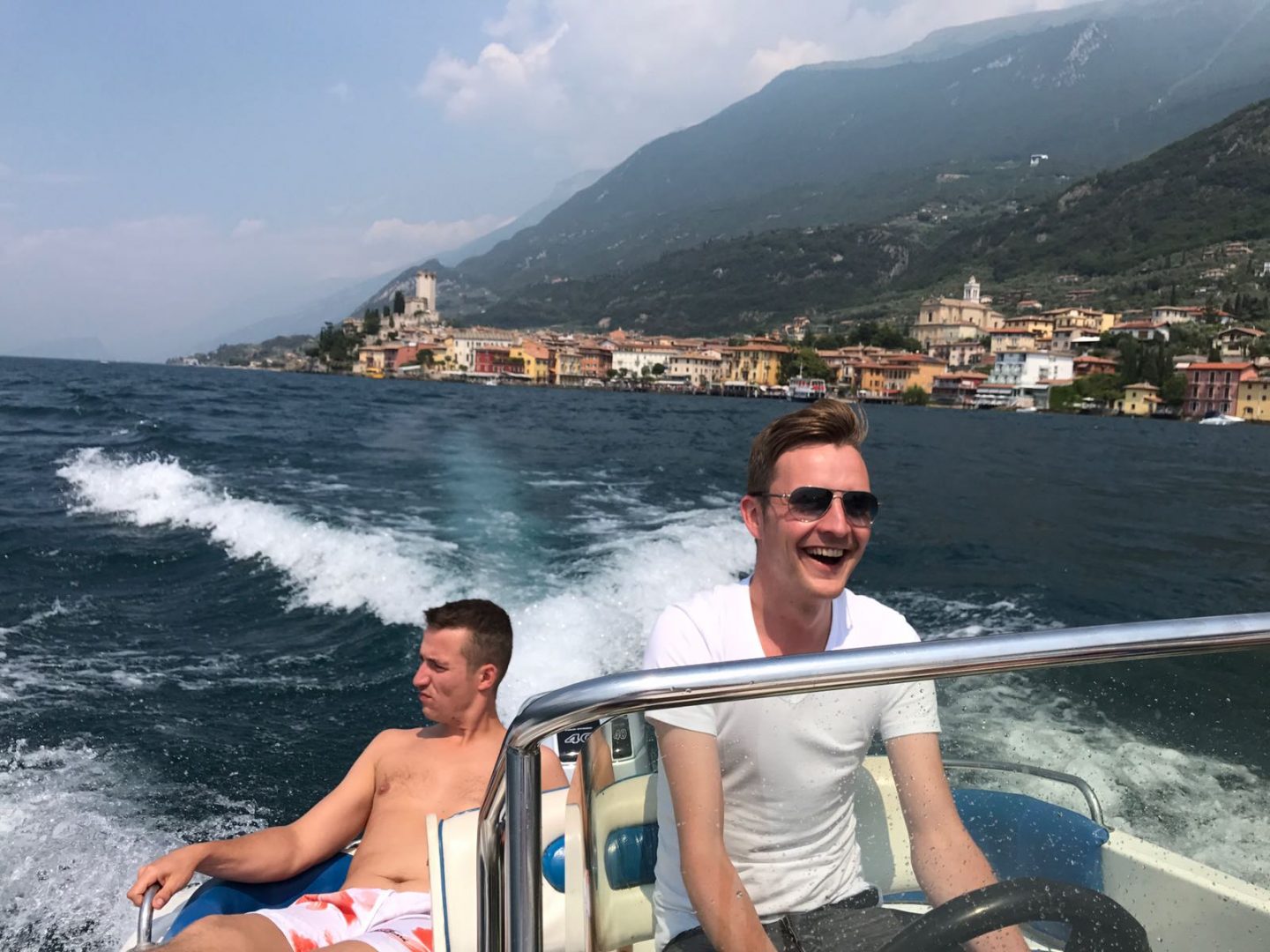 When you rent a motor boat the first thing that they will tell you is to stay out of the northern part of the lake. This means you can't visit Riva del Garda by self-steered motorboat and you can't rent one either. In Veneto and Lombardy this is not a problem.
Second, you probably want to stay away as far as possible from the wind/kite-surfers and sail boats. They tend to go fast and be in one area so it should be easy to avoid them.
Where to rent a boat?
As mentioned, you can't sail by yourself in the northern, Trentino, part of the lake. You therefore will not find any boat rental in that area. But when in Veneto or Lombardia, you'll find boat rentals in for example Malcesine. For about 110,- euro's you'll be able to rent a speed boat (40hp) for 2 hours.
With many, many places to rent all kinds of shapes and sizes of boats, I recommend you to have a search at Google. If you are already near lake Garda, you most likely find a rental company in your neighborhood.
Ah, last but not least, don't forget your swimwear! There's nothing better then taking a fresh dive into the beautiful blue water of lake Garda!